CaviTech deliver a suite of moulds for a medical application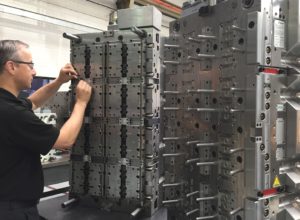 CaviTech have recently delivered a suite of moulds used for the manufacture of components for a medical application.
The solutions include valve gate hot runners and stripper ejection. The validation was conducted in our mould test centre and when accepted the moulds were then dispatched with interchangeable spare parts to the production location.