CaviTech complete project for medical device housing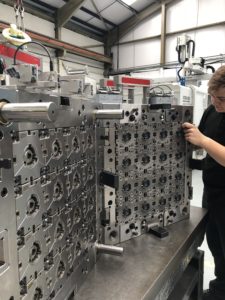 CaviTech have successfully completed a mould solution for a complex Housing component for a medical device application. The challenge required a significant amount of EDM and the complexity of the geometry resulted in many electrodes, rigorous procedures and attention to detail.
The solution included pressure transducers within the mould and an integrated component detection system. The validation was conducted in our mould test centre and when accepted the mould was then dispatched with interchangeable spare parts to the production location.